Forward Motion: How Ka Vang Fell in Love with Computers and Never Looked Back
Written by Lianna Matt McLernon
After advocating for her first IT job, Ka is now one of Atomic Data's IT leaders.
How do you spark – and keep – your passion alive in a field that is notoriously filled with challenges, especially for women?
When Ka Vang was a teenager, she started thinking about her career path. Did she want to be a professional athlete? Did she want to go into fashion or entertainment? After doing research online, she realized her passion was in the very thing she was using to explore: computers. She liked messing around with them, liked opening them up to look at their parts. Her dad bought her a desktop in high school, and as Ka puts it, she broke it so many times with her fiddling—but she always was able to put it back together.
"I'm like, 'Hey, this is cool; this is entertaining,'" Ka says. "So from there, I wanted a career in IT, and I went to college for information technology, basically. … I graduated in 2011 with a bachelor's, and then I got the job here at Atomic [Data] in 2012."
Over the years, Ka has married her love of computers with her love of helping people. We caught up with her to see how she got her foot in the door and what working in IT is really like.
Ka, how did you get your start at Atomic Data?
Before I got the job at Atomic in 2012, I had an on-campus job for a few years doing administrative work, and I had a lot of customer service skills because I was always at the front desk, greeting customers, talking with them while they were waiting for their appointments, stuff like that.
When I saw the job opening for Atomic, they didn't have any help desk positions open. But my goal was to start somewhere in the IT field, and Atomic had a receptionist position open in 2012, and so I went for it. I thought, let me just start somewhere, right?
After several years of working, I approached the help desk manager and told her that my goal and interest was the IT field. She allowed me to train with the help desk people, when I wasn't at the front desk doing receptionist and administrative work.
Was it a natural fit?
I picked up a lot of things very fast because my brain is really weird. I tend to remember things that most people don't, and so that really helped me in the fact that I don't have to look up client. I know what it is. So, it helps me; it really helps me improve my workflow, especially in speed and efficiency.
I trained for about 6 months before I was officially accepted into the help desk position. And so in December of 2014, I was hired into the help desk team, and I've been with them since then.
You not only discovered your passion but advocated to make it your career. Did you have other people in your family that were also in this field that you could look to?
I'm the fourth oldest of nine kids, and I'm the first person in my family to go into this career path or field. But my sibling right after me, one of my younger brothers, is also going into IT because he saw how passionate I was about my career path.

While my dad didn't inspire me to do it, what he did was inspire me by buying me a computer so I could wreck it and take it apart and see if I can build one.
Are you passionate about the client service part of your job as well?
I've always liked helping people. Because I have this passion in IT, I want to help people in something I'm passionate about. Last year, though, I got promoted, and so I'm in a leadership position. I'm no longer taking calls. It was just time to move on and let the other people shine. So I finally got promoted; I'm now a help desk lead.
My roles and responsibilities include training a lot of the newer staff members. Even with veteran techs now, people that have been here a while, I'm training them, guiding them, advising them on how to do certain things.
Overall, IT is known to be stressful. Is it less so since you're so passionate?
It's indeed a stressful job because we do support a lot of clients and customers. Depending on the volume, some days are better than other days; I think that's just how any job goes.
The stressful days that I've had dealing with difficult end users, I don't take personally. I've found ways to relieve stress, so I do yoga; I do jigsaw puzzles. I go walk it off during my lunch break. I took some Dale Carnegie training, and they had techniques on how to handle difficult situations, and I've used those techniques to apply to my colleagues and end users I speak with on the phone.
The biggest thing I really love is my team, and that's partly why I'm able to keep going. We always joke around. We play. We laugh it off!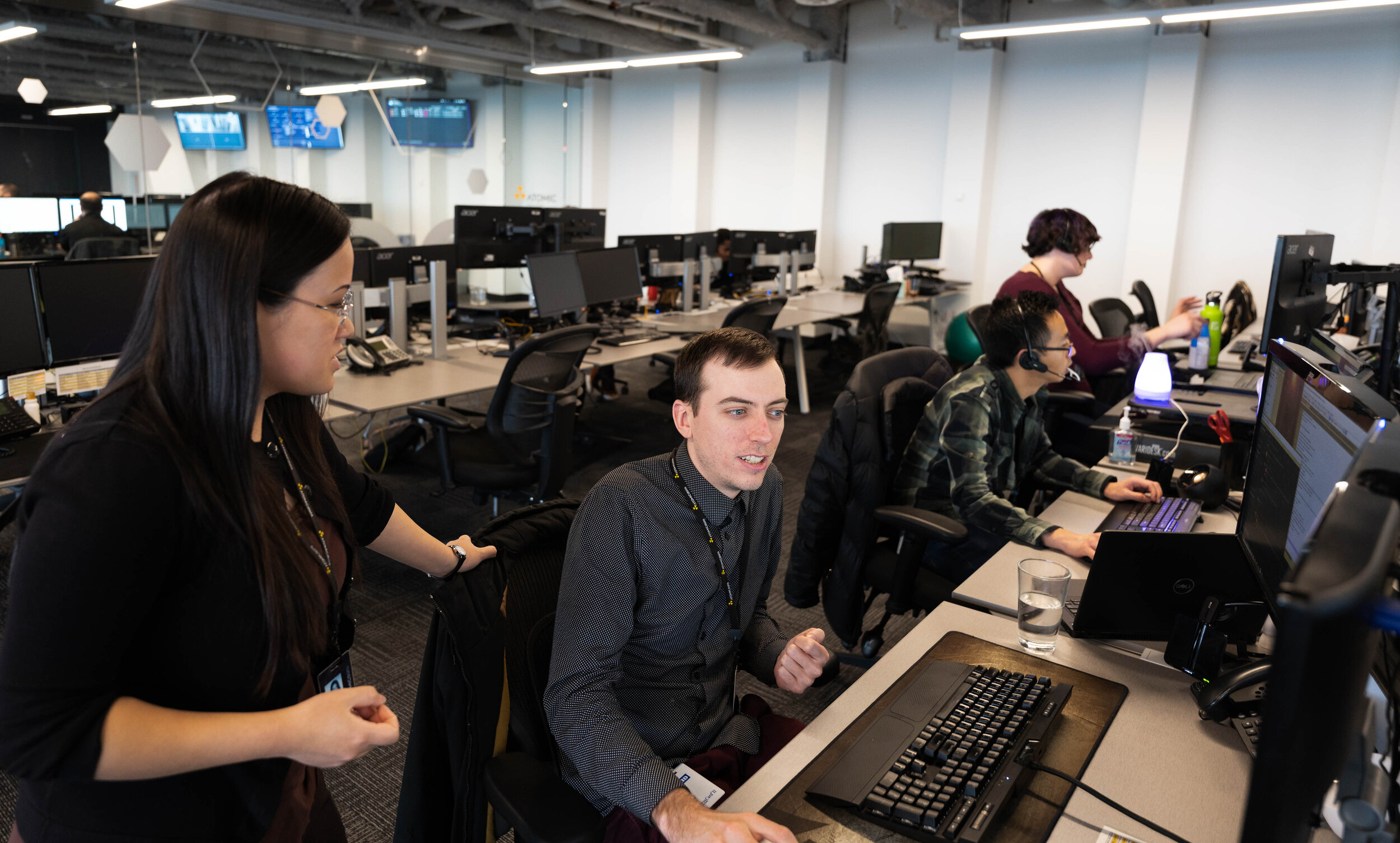 Learn more about careers at Atomic Data by visiting: https://www.atomicdata.com/careers/
---
Republished with permission from Passion Collective: https://www.passioncollective.co/get-reading/ka-vang